What Is Group Therapy?
Group therapy is a powerful method of treatment in which individuals with similar problems, issues, or treatment needs meet face-to-face in a group setting with a therapist to improve their functioning. As part of the group process, members offer each other support and share similar experiences. Through their shared experiences and the guidance of the group facilitator/therapist, group members begin to bond as they share positive strategies that have helped them cope and challenge or therapeutically confront each other's negative thoughts or behaviors in an accepting, non-judgmental, and supportive environment.
In group therapy, the clinician helps guide and facilitate interactions among the group members to ensure the group process is a productive one for all participants. As part of their role, the therapist will help the group remain focused on their purpose to alleviate identified problems and the development of positive, adaptive coping skills. There are several positive outcomes and benefits to group therapy. For example, a small therapeutic group may center on interventions designed to produce a positive change in behavior (e.g., the ability to utilize relaxation skills or deep breathing techniques for individuals who experience severe anxiety or panic attacks). The interaction between members in group therapy allows the individual to develop and practice new skills in a safe and supportive environment. In addition, this interaction allows other group members to develop new insight as they can witness first-hand how they may react or respond in similar situations.
Please join us as we create a space for teens with social anxiety to learn skills that will benefit them throughout their lifetime. Teens will discuss topics including how to initiate and maintain conversations and friendships, setting appropriate boundaries with peers, navigating and learning to identify safety concerns with internet/social media friends, coping skills for social anxiety, and conflict resolution. The second group is for the parents of the teens who participate in the social skills group. The Parent group is created to mirror the teens group and allow parents to gain skills to support their teen in navigating the difficult social terrain of today.
Two Groups Created to Mirror and Support Each Other
Social Skills for Ages 13-15 | Parents of Socially Anxious Teens
Please call our office or speak with your clinician about your interest in the group. Fort Mill: 803-547-7120 Reach out to Courtney Womack, [email protected] or Brittany Brehaut, [email protected] with any questions.
GROUP DETAILS:
When:
Wednesdays at 6:00 PM Starting in January
Where:
100 Stone Village Drive, Suite 206, Fort Mill.
Parent Support Group for Kids in Treatment/or Challenging Behaviors.
"The mental health and general well being of parents with children and teenagers who have social-emotional and mental health difficulties is often overlooked. Come together with other parents who have similar experiences as you to feel validated in the challenges and triumphs of yourself, your child, and your family. Learn ways to improve your own emotional regulation and explore the benefits that your improved mood will have on your child as a result. Explore further topics including education on disorders, their symptoms, and presentation in your child; navigating the IEP/504 plan process and the school system and finding an education consultant if you need one; knowing when to obtain a lawyer to begin the process of guardianship for parents of adolescents with significant mental health and developmental disorders; and improving your own self-care and wellbeing.
Who is this group for: Parents, guardians, and caregivers of children who struggle with mental health, social, emotional, and behavioral disorders and difficulties. This group is currently open to current clients of PCC or parents of current clients. Potential members will need to have an introductory call with Courtney Womack.
When:
Tuesdays 5pm starting on November 1st 2022
Where:
100 Stone Village Drive, Suite #206, Fort Mill, SC 2970
When:
Monday 5pm starting on November 7th 2022
Where:
1721 Ebenezer Road, Suite #225, Rock Hill, SC 29732
CAST Youth Group
Are you a middle or high schooler looking for ways to have a better school experience? Are you a parent or guardian looking for a way to support your child through equipping them with life skills? Palmetto Counseling and Consulting is excited to bring CAST youth groups to the community starting this fall.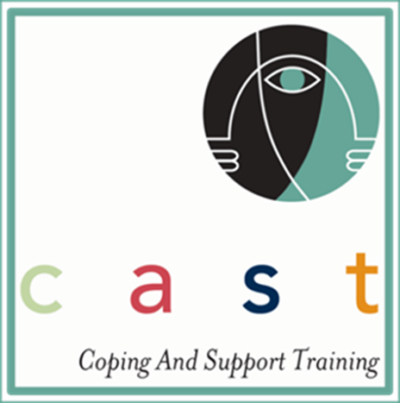 What is CAST?
Coping and Support Training (CAST) is a proven prevention program for youth at risk. It is a 12-lesson skills training program that combines skills training and small group work (6-7 students per class) designed to serve middle & high school students who:
Are having a poor school experience,
Are behind in credits, have slipping grades,
Are skipping school or at risk of dropping out, and
Report depressed mood and/or have had thoughts about suicide
What are the goals?
The goals of the CAST program are to build coping skills, increase time spent in healthy activities, and enhance social support resources. The intended outcomes are decreased suicide risk behaviors (i.e., decreased depression, anger/aggression, increased school achievement (i.e., grades, credits earned, attendance, school bonding), and increased drug use control (i.e., decreased drug use, drug use control problems and adverse consequences).
For more information on CAST, check out: https://www.reconnectingyouth.com/content/programs/cast
GROUP DETAILS:
When:
Wednesday 5:30 pm – 6:30 pm starting in November 2022
Where:
1721 Ebenezer Road, Suite 225 Rock Hill, SC 29732
Contact Our Office Today to Schedule an Appointment